Check out this video for more information! If you still have a few more questions please fill in the application below and I'll get in touch with you!!
I couldn't be more excited to hear the news today that Beachbody coaching will be available THIS year in the UK.  Since joining as a coach in 2013 when it was opened up in Canada, my entire life has changed.  I've met some of the most amazing, genuine and kind hearted people. I've learned more about health and nutrition than I ever even knew possible. My husband and I have been able to leave our full-time corporate jobs to support people with their health, fitness and business goals and we couldn't be happier! But let me fill you in as to why YOU should be excited!.
1) Who is Erin Carrasco and Mombie Fitness UK
Erin Carrasco is a mom of three, married to a pretty awesome guy (going on 19 years together this year!), and pretty kick ass business owner. She's a 2015 Elite coach, 6 star diamond, All Star Legend--Which just means, I help a LOT of people with their goals. All of those accolades really don't equate much to you--and they shouldn't! I remember when I first became a coach, I only did it to get a little bit of "me" time after having my 3rd baby! I really didn't want to sell anything, and I kind of like getting a discount on my stuff, so I agreed to sign up.  I was a busy working mum before going on Maternity leave, I worked in the HR field and LOVED it! And this was only going to be a hobby I did on the "side"... Until it bloomed into something amazing... almost by accident! I started to share my progress (scary BUT I did it for my own accountability), and little by little I would get messages from my other mum friends, wanting to know HOW on earth I had the energy to work out with my three kids running circles around me. And that is when Mombie Fitness was created. We were basically a group of mums, tired, and so vegged out on netflix that we just got tired of being on the couch. Little by little people started to join us and in 2016 we become an Elite team. My husband and I were the first team in Canada to be an Elite couple with separate businesses.  We created a 6 figure income with coaching and many of the women on my team were able to also leave their jobs, some were able to add an extra sport to their kids extracurricular activities, but for some, it meant actually being able to put food on the table.
2) What does it mean to be a Beachbody coach?
I remember the word "coach" holding me back! I thought, I'm not in the best shape of my life-WHY would someone join me. I'm not a nutritionist or personal trainer-WHY would someone join me. I'm not extroverted, HOW on earth am I going to be "all out there" on social media.  and so on.  So here is what it means. It means you work on YOU first. You decide to be the coach in your own corner (along with my help), you work on your health and fitness goals (each of us has different ones), and you share them with people (we teach you how to do this without being salesy). Like I said before, when I started coaching, I only wanted to get into shape after my third baby, the reason I do it now, is SO much different, but we all start somewhere.  You are there to stand as an example. Lead the way by pushing through your limiting belief about yourself when it comes to your health and fitness goals, and when you are ready to share that? THAT is when your journey inspires everyone else.  And just in case you don't believe you can do this? I believe in your ability to do this if you are reading this.  There IS a reason you stumbled upon this post today. Coaches help others when they help themselves lead healthy and fulfilling lives.
3)What do Beachbody coaches do in the UK?
Beachbody coaches in the UK will do what we do here in Canada and what they do in the US. We help people with their health and fitness by running accountability groups online. Everything we do is done online, so it does not matter what time zone you are in, there will always be access to information! We train our team about how to utilize their time efficiently so that you can still build a business, work on your fitness, and help others. You get to help others lose weight, get healthier, and become more fit. You will have an additional accountability as you try to reach your own fitness goals. You will get 25% of all of the Beachbody products. Beachbody provides you with your own personalized website (online store) and they handle all of the inventory, shipping and customer service. So woo hoo you don't need to hold stock OR ship anything yourself! You earn a 25% commission on all sales and you also earn team cycle bonuses. Your income potential is unlimited. It grows as you do! You are a business owner and can start building a residual income. You become part of an incredible community of amazing people who are just like you trying to get better!
4)Who can be a Beachbody coach in the UK?
Anyone over the age of 18 can be a Beachbody coach in the UK. You can be a stay at home mum, a work at home mum, a work outside the home mum, a barista, customer service rep, barrister, physician, football player as long as your passion is to help others get lead healthier lives, you qualify.
5) Do you have to be a personal trainer to be a Beachbody coach in the UK?
NO! You do NOT have to be! The beautiful thing about what we do as coaches is that we don't have create the programs (that's done for us BY expert trainers and nutritionists). Our job as coaches is to be there for them when they want to give up, to be there for them when they don't think they can do it. Our job is to lead by example and by leading by example, we motivate others to never give up.
6)Do you have to be a nutritionist to be a Beachbody coach in the UK?
No! (see above) Because all of our programs come with a meal plan, you WILL learn things about nutrition as you go along (which is pretty cool!)
7) When will Beachbody coaching be available in the UK
Beachbody coaching will be available in the UK later this year! BUT if you are super excited to get started make sure you fill out the form above so that I can reach you when it becomes available.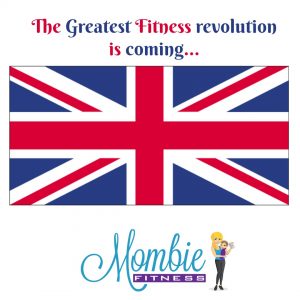 Income Disclaimer:
Beachbody does not guarantee any level of success or income from the Team Beachbody Coach Opportunity. Each Team Beachbody Coach income depends on his or her own efforts,diligence, and skill.