I'm a man. Well not literally.  But everything about my planning for Christmas is.  I did not shop for Christmas until last night. Yes I'm crazy. AND I did not go for pictures for Santa until the 20th… the first time. Yes you heard me, the first time. I went again.
Every year without fail I procrastinate Christmas, and each year I am less and less prepared.
Mind you this year I have two kids and not one.( prepare yourselves for the excuses) My husband has been gone away on business longer than he's been here in the last 6 weeks and all my oldest has asked for, is a gun.  Now this isn't Texas, it's Winnipeg. He does NOT need a gun of any form. I wanted him to watch a Christmas story to see him "shoot his eye out" but he was less than impressed with the quality of my old ass movie.
So finally, my husband is in town and we're not attending functions on Tuesday night (the 20th of December) and we went after work. big mistake.
My husband was in a less than chipper mood, as he had wanted to go during the day and I said no, at supper time would be less busy. He was right. shhhh don't tell him I said that. It was brutal. We waited in line for an hour.  AND just before our turn (2 people before us) he informs us he has to pee. That's right it was a Andrew in the snowsuit moment. I HAVE TO GO PEE! And did the dance and everything. So after the "look" between me and my husband, he runs the the bathroom with him and I begrudgingly let 3 people go ahead of us. Then he got back and all of a sudden saw santa and got super shy.  He wouldn't talk to santa.  I know this may not be huge news for you moms with crying/screaming kids for Santa, but this kid has NEVER cried for santa.  (see photo's below)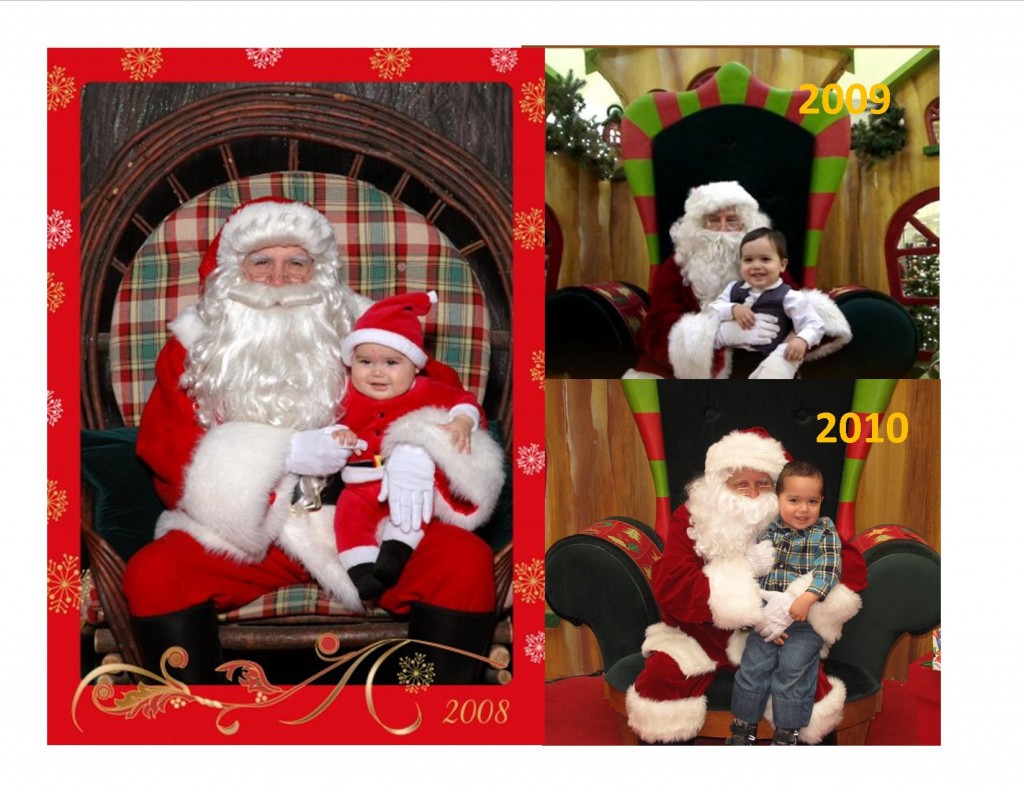 And he wouldn't even talk to santa.  And someone should talk to the "elves" who ring the bells.  That just freaks the crap out of small babies. So after an hour in line, a pee break, a child who would not smile or talk to Santa. This is what we got: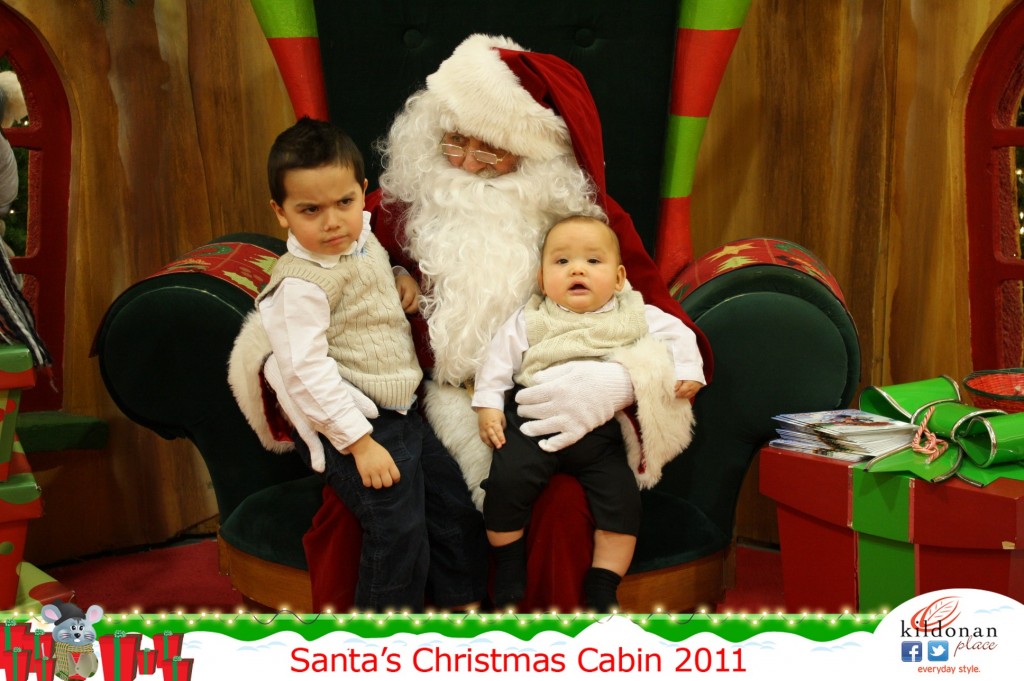 Can you tell how impressed Santa is?  So after we all had a melt down at the mall, dad and I included, we decided to just go home and brood about it.  So I said, I cannot accept this as our photo this year.   So who dragged her ass to the mall today? December 23rd? This crazy one did.  I took both kids by myself to see Santa.  We missed my youngest's nap time to go for 10ish, and about half way through the line guess who pulled an, "I have to go pee mom."  See, we had gone just before we left the house, so I played hard ball and said if we go pee at the mall we can't see santa so I'm very proud to say he held it. The boys did fantastic in the line for the 45 minutes it took.   My oldest gave a smile for the camera and my littlest one was smiling at me, and just as I moved back the DAMN elf rang the freaking bells.  She tried two more times but the first one was the best. I'm pretty ok with this one 🙂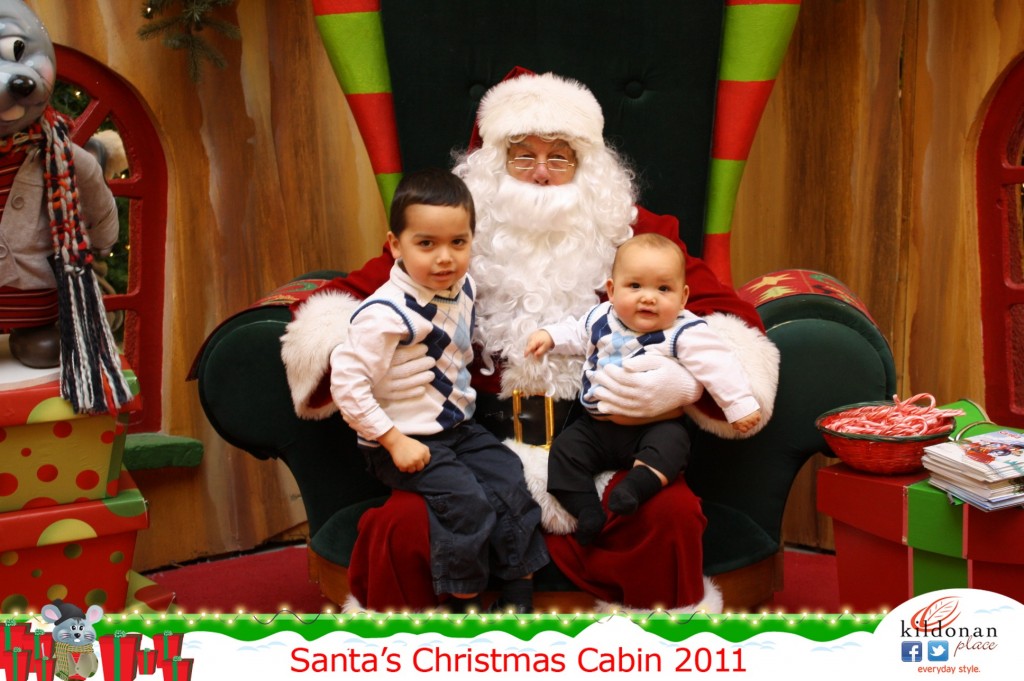 So from our family to yours, Merry Christmas!!