Thoughts of Christmas entered my mind this morning at around 4:32 A.M. as I looked out my front window to see the lawns and streets covered in a thick layer of fresh snow!  Now for all of you who do not know where Winnipeg is, you can appreciate that it's nickname across Canada is Winterpeg.  Yes it get's down to –45?Celcius and with the windchill it can get mighty cold, and feel like -50?. And get this, we still go out!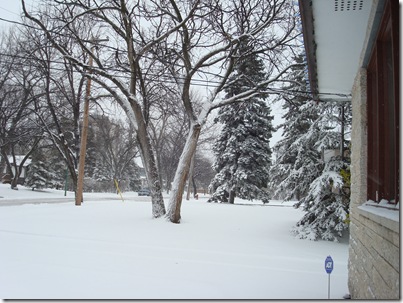 The city does not stop working because it get's a little chilly, and we do not call in the national guard when it snows 20 cm ( That's like 8 inches of snow for you not on the metric system)—ahem I'm looking at you Toronto.. national guard because a little snow. shameful really. LOL
So I decided to take my little man out in the snow for the first time, and this is his first time in a snow suit. humm what do you think?  Maybe next year it will be more fun?
This time of year always makes me think of my favourite Christmas movie, A Christmas story (they've even turned the original house into a museum)
You know it's not so much the winter I dislike, it's the wind.  When it get's to be freaking a little cold you can always dress up for it, head to toe, and still be warm, but if that wind picks up, you're done!
I know people say you can still look fashionable in winter, and I'm sure in many cities that's true. BUT it is not true here.  Most people look like that kid from A Christmas Story.. and those who don't look ridiculous because they're freezing.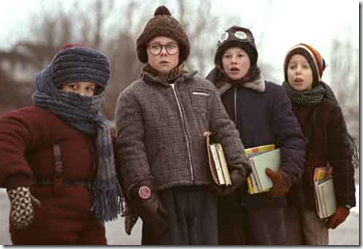 Mind you when I was a cool teenager, I never did up my jacket, because I thought it made me look fat. So glad those days are behind me now.. I don't think I'd go back to be a teenager again!