When you have children, no one tells you how hard it is to go back to work. It's a mixed bag of emotions for many women–myself included.
After my first child, I was one of those moms who had a hard time adjusting to the pace at home. Feeling "trapped" at home, and having no "life." I still did a lot of work on the side and that is one thing I don't recommend. I always felt stressed and pressured to do more. For me working at home just plain sucked. I didn't do the job as good as I used to, and if I did, I didn't pay enough attention to my son. It was a lose lose situation. I went back a little bit early after 11 months of being home (In Canada we get a year of Maternity leave–yes, I know it's amazing) I started back part time–for a week, and then went back to full time.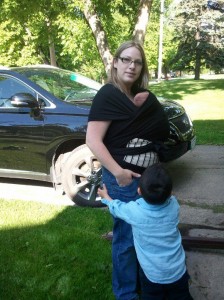 Did I miss being home? Yes–But. But, I loved once again, going out for lunch, having a coffee in silence (this is before I become a true tea lover), being "important" and having my opinions mean something in the business world. My first son could not have cared less that I was leaving him at daycare because I'm fortunate enough to have my In Laws watch him. So it was the cat's meow to go to grandma and grandpa's all day. What was hard for me? He changed. He stopped being "my baby" and started to be his own little person. I missed a few of his firsts, like steps. THAT'S hard. I tell myself, that when he does it with me, it will be like a first, cause it's the first time I've seen it. It's also hard to let someone else essentially raise your child. They spend more time with them during waking hours then you do. And, quite frankly they don't get paid enough in my opinion.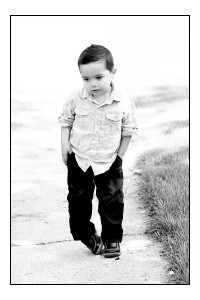 So if it was so hard to go back to work and leave my child in someone elses care WHY did I? Because, I am not a SAHM. I am good with the baby stage, but once they get older, they need different kids of stimulation and outings and quite frankly, I'm too lazy. I realized, that while I enjoyed my time at home, I enjoyed being back to work, not being hit, kicked, bit, spit on really works for me.
It also made me a better mom. I had more patience at the end of the day, and it is so wonderful to have your child super excited to see you.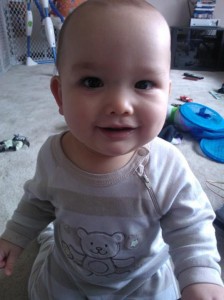 And today, when I dropped of my not quite 11 month old son for his first day (half day) of daycare, I felt….good! I had been having anxiety about it for a week before I decided to come back early. This is my last baby, and once I go back, I can't not go back. He will stop being my little baby and start being a little boy. I had this fear that he would think I was abandoning him–which I know logically I wasn't. My second baby is much more attached to me, aka cries if I'm not there, even with the fabulous grandparents. But he didn't cry once and did amazing today. And the best thing ever? I got the biggest snuggles for 5 whole minutes when I picked him up. He'd look at me, then hug me, then look at me, then hug me. It was so awesome.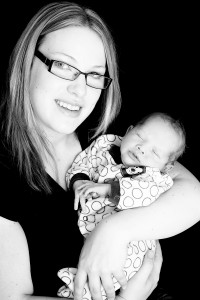 So why did I choose to go back to work? Because for me, I'm a better parent when i'm not in the thick of it 100% of the day. I've made peace with it. I admire those who can do it–even more so the ones who do homeschooling and all that. I also went back because having a paycheck rocks.
So to those of you who are wrestling with this decision, it's not easy. And you may cry on your first day (even if your child does not), but you will recognize if staying at home is for you or not. Do not feel guilty one way or the other. Your child will not forget who you are, or love the provider more than you, you are still mom. You always will be. That totally counts for something.