I clicked on this link by accident (I was looking for images of babies and this came up).  I then thought it was a link to those babies some people get in family studies classes (usually in high school to teach about caring for baby). it was not!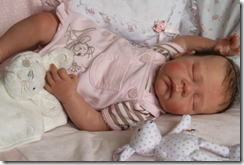 Please check this out:
http://www.channel4.com/video/my-fake-baby/index.html
It's a documentary about UK women who buy these fake babies, to fill some void in their lives, or to collect them.  The creepiest thing is that they LOOK real! The artist Deborah King sells them on Ebay for around 400 GBP-which is called adopting the baby.  If you would like to take a look at her gallery click here, it is quite amazing how real these little dolls are.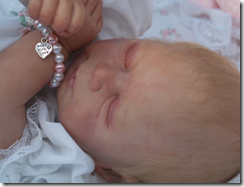 Once you get past the fact that it's a little creepy, she's very talented. These babies are amazing works of art, I just wonder if people are not buying them for other reasons.  I'm sure not all of them are buying them to have one in their collection, getting attached to an item like this seems a little unhealthy if people treat this doll as a real baby. But I'm not here to judge, to each their own.