So I was VERY spoiled for christmas and got a new apple watch! And I have to say, I thought I would HATE it, but I don't!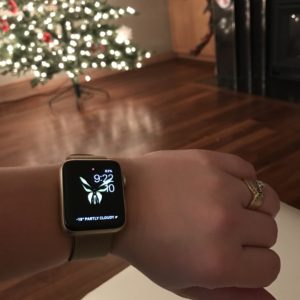 And TODAY I decided to try it out for my workout! Not only is there an app for your apple watch, but it pairs with either your apple TV or your Chrome Cast!
All you have to do is pair your phone and your apple watch (which you should have already done upon set up) and download the BOD (beachbody on demand) app,  and open it up on your watch, while you hit stream from whatever work out you want on your phone! SO awesome!
Today I chose Turbo Fire 45, and burnt over 900 calories… WHAT?! Cray cray! However, I had to restart my workout twice because apparently I was popular today on my phone and had two calls interrupt my workout and it restarted the entire thing… BOOOOO
So my advice to you is to set up your phone to a do not disturb mode before heading into your workout to make sure it's uninterrupted!
Check out the end result!