So I'm not a baker, I never claimed to be. I can cook but I hate baking.  But each year i told myself that I would make a cake for my son, and this year it started out with me thinking to do a character from Monster's Inc.
I was googleing different options for this cake and found this: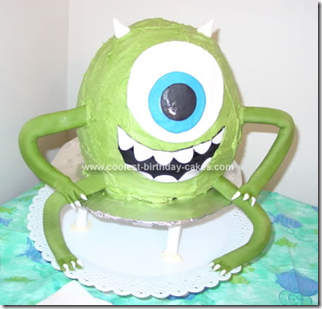 I mean how cool is that? And for a while i fooled myself to think I would want to do this.  But, I chose something else.
My son has a great appetite, and is in love with: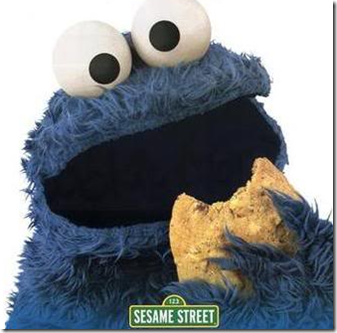 So I decided to make cupcakes of cookie monster, and they turned out well, but OMG i made 48 of them!  Was a bit insane on my part.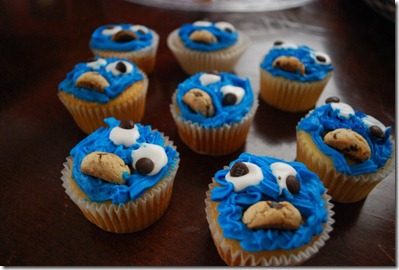 Over all he had a great time!  For those of you who've thrown birthday parties for your kids, you know how exhausting these things are, and we only had kids/people for 3 hours.. man did i need a big dose of Advil after that.  At least I only have one to worry about!