I received this from a friend of mine, it's totally cute!  It's a video about how I'm the best mother of the year, even Obama congratulates me!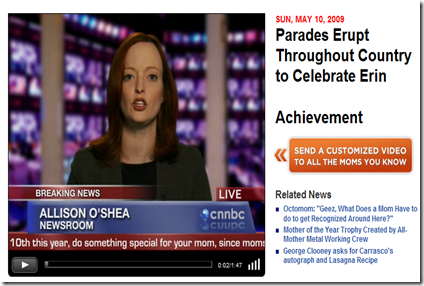 You can customize it for your wife, sister, mom, daughter! So go on, make someone laugh and make them Mother of the year for 2009!
Click here to make your own!