So my sister sent a video file to me about the difference between men and women's brains. I watched a bit of it, and thought yeah this is pretty funny. But then I thought I'd check out this guys site, to see if he had anything else to say that was "funny."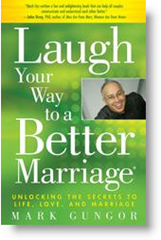 Well it turns out, he's not only a pastor, but has also written a book (Laugh your way to a Better Marriage), and goes on tours to do Marriage seminar's (you do not have to be married so you could call them couples sessions too). Here's a little bit of background on this guy!
Who is he?
According to his site:
"Mark Gungor is a pastor, speaker, author, musician and producer.  With 30 years of speaking all around the globe, Mark is one of the most sought after speakers on marriage and family in the country today."
What's the point of the seminar?
"…Each year thousands of couples attend his Laugh Your Way to a Better Marriage seminar.  In the seminar, Mark teaches biblical principles for marriage in a way that empowers couples without being 'preachy.'"
One of the most important points of the seminar's was this one:
"Laugh Your Way let's men be men.
We don't try to turn men into women with a weekend of touchy-feely, highly emotional sessions.  The event explores marriage by making men look good while still making women feel valuable and wanted.  A win-win for everyone."
The Seminar's are designed for everyone so if you are happily married; on shaky ground in your marriage, not married, divorced or single, Mark makes a point that the course is designed to help implement healthy relationship actions into your current and/or future relationships.
What if I want to go to a seminar?
Mark offer's weekend seminar's designed for men and for women. This is a direct quote from his site about his seminar:
"Why a laughter approach to a Marriage Seminar? For one simple reason: to overcome the male objection to a seminar. Let's be honest, a marriage seminar isn't the first thing a guy thinks of when he thinks of "a fun way to spend the weekend." We get that…
To see if he's performing near your area click here. It's best to go to his website and then click on the tour button, as it's a little more user friendly. On the link I just posted, it's hard to tell where he is live and where it's just a video event.
Friday night's (7 p.m.-10 p.m.) Seminar is "The Tail of Two Brains" where he teaches us that men and women are wired differently."
Saturday's Sessions(9 a.m.-12:30 p.m.) are:
"Why Does He/She Do That??" is a session where Mark teaches couples how to discover the true reasons why their spouse does what he or she does.
"The #1 Key To Incredible Sex." In this one he covers five steps couples can take to achieve a healthy, fantastic sex life ending with The #1 Key to Incredible Sex.
"How to Stay Married and NOT Kill Anybody" is the final session.  Mark covers the subject of forgiveness and shows how to avoid building resentment in marriage.
So you can rest assured that you still actually have a weekend even after going to this weekend event because it ends on a Saturday afternoon at 12:30 p.m.
Is this going to cost me a fortune?
No. Well not in my books. It's $35.00 USD for one person and $69.00USD for a couple. Keep in mind there isn't any food provided at these events, and depending on where you live you might be renting a hotel for a night.
Do I have to go somewhere to hear this guy?
Nope, he offer's one of his seminar's on DVD. The following topic's are:
"The Tale of Two Brains", "Why Does He/She Do That?", "How to Stay Married and Not Kill Anyone", Must-hear information in "The Number One Key to Incredible Sex", as well as Mark answering frequently asked questions on the bonus DVD. This retails for about $60.00 USD. You can buy "The Tail of Two Brains" separately for $21.99 USD.
So how can he help me?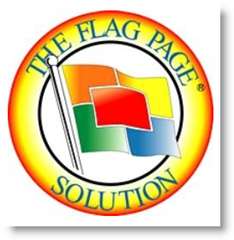 Mark has developed something called a flag page. The flag page is an online program that enables you to discover (or re-discover) who you are, and who God created you to be. Note: you do not have to be religious to take this test, it does not force Christianity down your throat.
He makes a point that these pages will help you learn about yourself so that your partner can also learn about you. The most success comes from each partner creating their flag page.
What does it do?
By focusing on motivation and each person's best qualities, the Flag Page teaches couple a new way to discover what makes their spouse tick.
In order to create your own flag, you each need to purchase (USD $12.50) a code, and that will allow you to create your pages individually. I mean if you purchase two codes, that's only $25.00, it's about the cost of going out for lunch–and cheaper then dinner, so stay in and create your code, you may just learn something about yourself.
Check out the flag page to hear more, it's really put together well, and Mark is there every step of the way explaining the "details."
Once you've completed your page, you can actually send it to your family and friends so they can learn how to strengthen your relationship with them and ultimately help you be a better you!
Some things to look forward to:
Here is one of his clips called "ask more then once," I actually really like this one.
Ask more then once:
The Bottom Line:
If you get anything out of this, the $12.50 for your Flag page is worth it to learn a little bit about yourself. Below is my flag: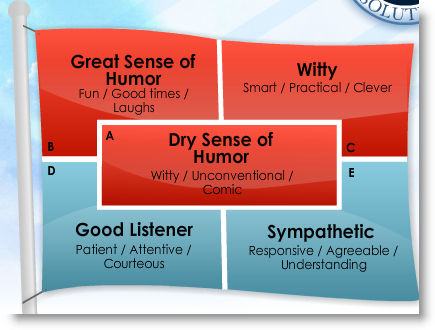 I think it's interesting how he explains what the trait's do and do not. For example, if any of these traits are not supported or criticized, it is highly likely that those critiques are going to make you the most upset and make you feel unhappy in your life. If the people in your life support these flags of yours, the happier and more fulfilled you will be!
He reminds us that this system tells us what we love, not just what we're good at. So while you may be a fantastic leader in real life, it may not be what you love to do.
I purchased a flag page code for my husband to do, should be interesting what comes out of that!
I'm definitely interested in going to hear Mark speak, so as long as there is a venue close by I'm so in!
Keep in mind, that if you can't get your spouse or partner to go, don't wait around for them, go with a friend or by yourself!